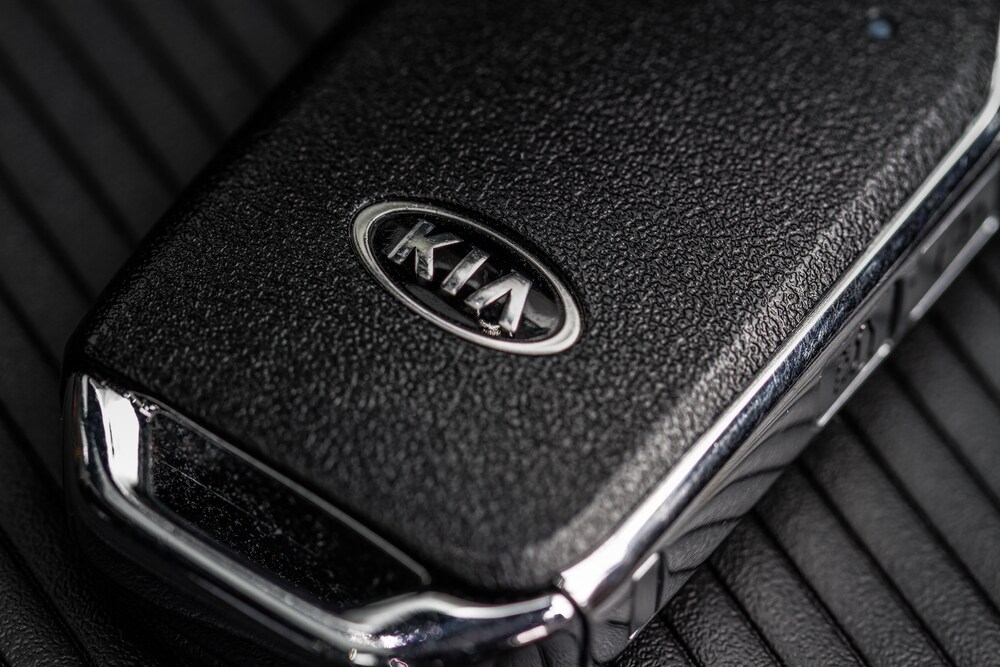 Key fobs can be different in every Kia, depending on if you have a Smart Key for keyless entry and keyless start or a standard Kia key fob which has a small, circular silver button in the upper left corner to release the mechanical key blade from the side of the fob. 
Changing your keyfob may be difficult if you don't know how. Luckily, Kia of Everett is here to break down how to change your keyfob for your quality Kia vehicle. 
Standard Key Fob 
Turn the key fob so the front side is facing down
Wedge the tip of a small flathead screwdriver into the slot on the side of the fob 
Gently take the casing off of the key fob
Remove old battery
Put in new battery
Replace the casing on the key fob, squeeze to shut
Smart Kia Key Fob
Press the small silver button at the bottom of the fob to release the emergency key
With the emergency key out, you can use it to open the key fob
Look for slot at the bottom of the key fob that matches the size of the mechanical key
Insert the key into the slot, then gently twist it in either direction. This should open the key fob casing
Carefully finish pulling the fob fully apart
Remove the old battery
Set the new battery in place, with the writing on the battery facing down
Gently snap the key fob back together
Buy Your Next Kia In Everett 
To learn more about our quality Kia inventory, our Everett dealership, or our fine selection of Kia services, you can contact us online or come in person for a visit. Our friendly and knowledgeable staff is always happy to take your calls or meet you in person to discuss everything and anything Kia of Everett.