Is the new 2022 Kia Stinger a commuter, or a race car?

We've had this discussion at Kia of Everett between our staff and have had differing opinions.

Some might say, with all this power under the hood, is it really made for taking out on the streets? We took a first hand look at the new 2022 Kia Stinger to see how well it performs on the track compared to the freeway.

The 2022 Stinger GT a 300 horsepower 2.5L turbocharged engine, a 10.25-inch touch screen console, and an updated exterior that gives it the racecar feel. With the new logo, new color of Ascot green, and attention to ascents and daring details you'll see that it the car can blend in as a commuter but pack a serious punch.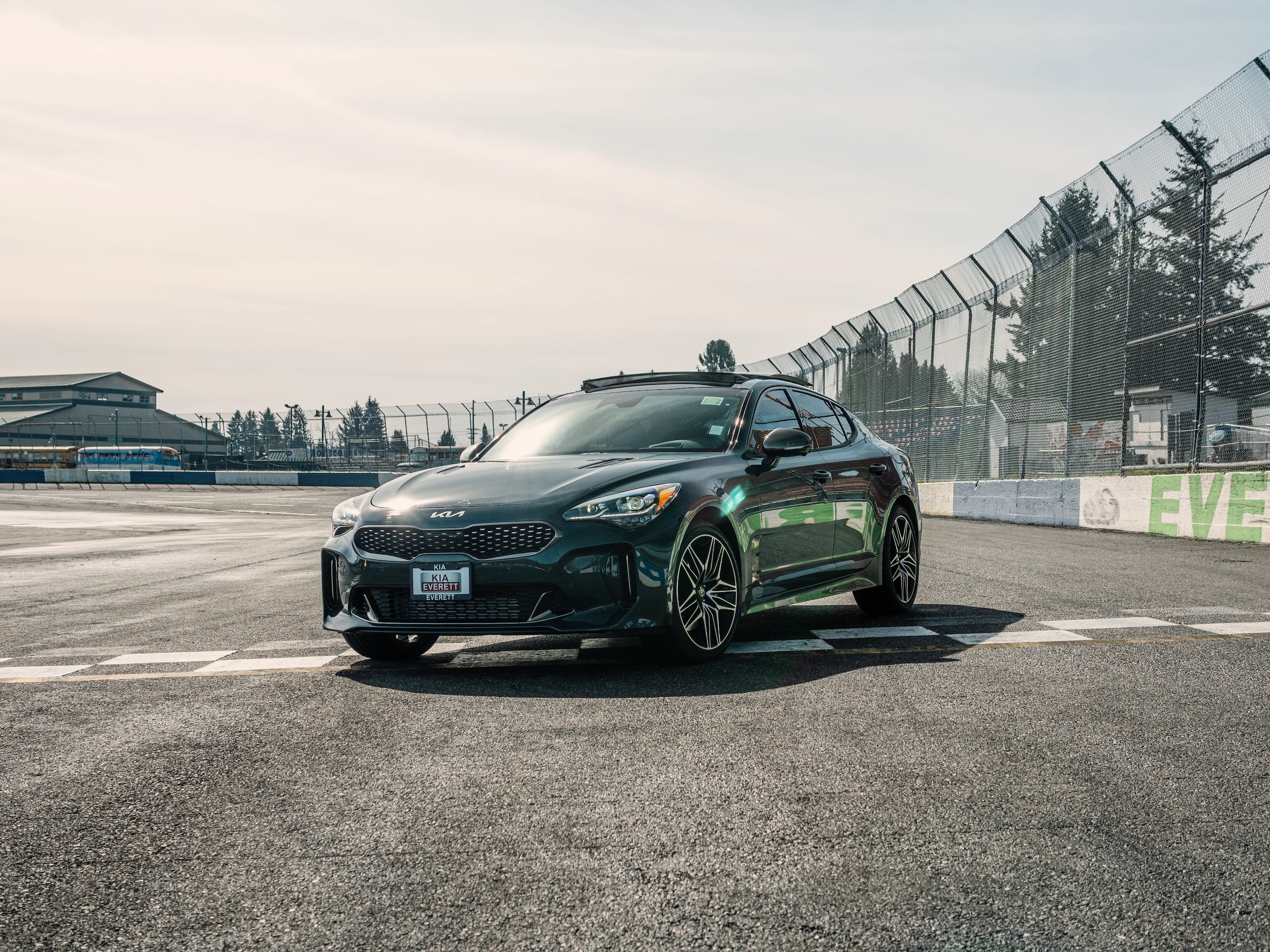 Kyle, the service manager of Kia of Everett decided to take a track day with the new GT2 stinger to get his seal of approval. He has driven a Stinger as his personal commuter and has been a big fan of the original 2017 year. Come check out his personal take on the 2022 Kia Stinger GT2!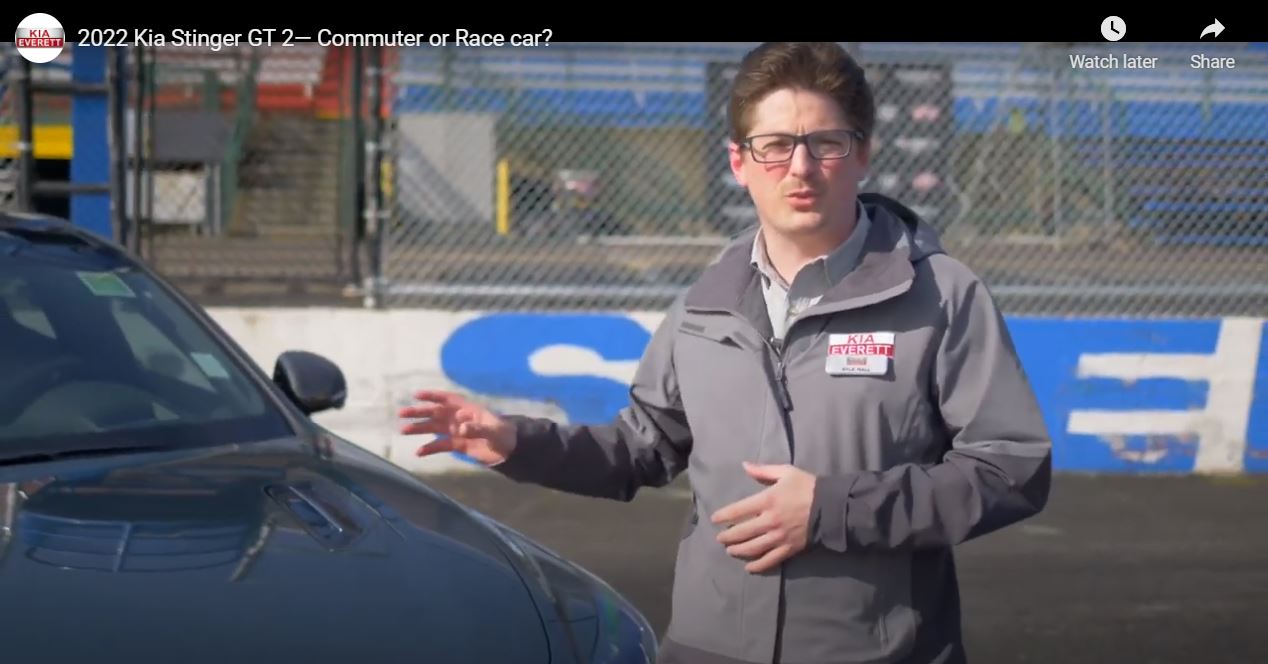 What makes this car such an attractive commuter car is the array of new features. The

Stinger comes equipped standard with a navigation-enabled 10.25-inch touch screen that's compatible with Apple CarPlay

and Android Auto

which adds an ease of convenience when navigating the road. The driver and passenger seat have a

low-slung seating profile and is ergonomic, with its contoured bucket seats that fit like a racecar, yet has comforts like standard front seat heating and available 16-way power controls cradle you in every curve. It really is the best of both worlds when it comes to racing or getting to work. The Stinger's interior design features metallic accents and standard leather trimmed seats with an available upgrade to Chain-Volume Nappa leather seat trim, inspired by classic high-end watch design. You will fall in love with the attention to every detail the engineers brought to the design, and execution of this car.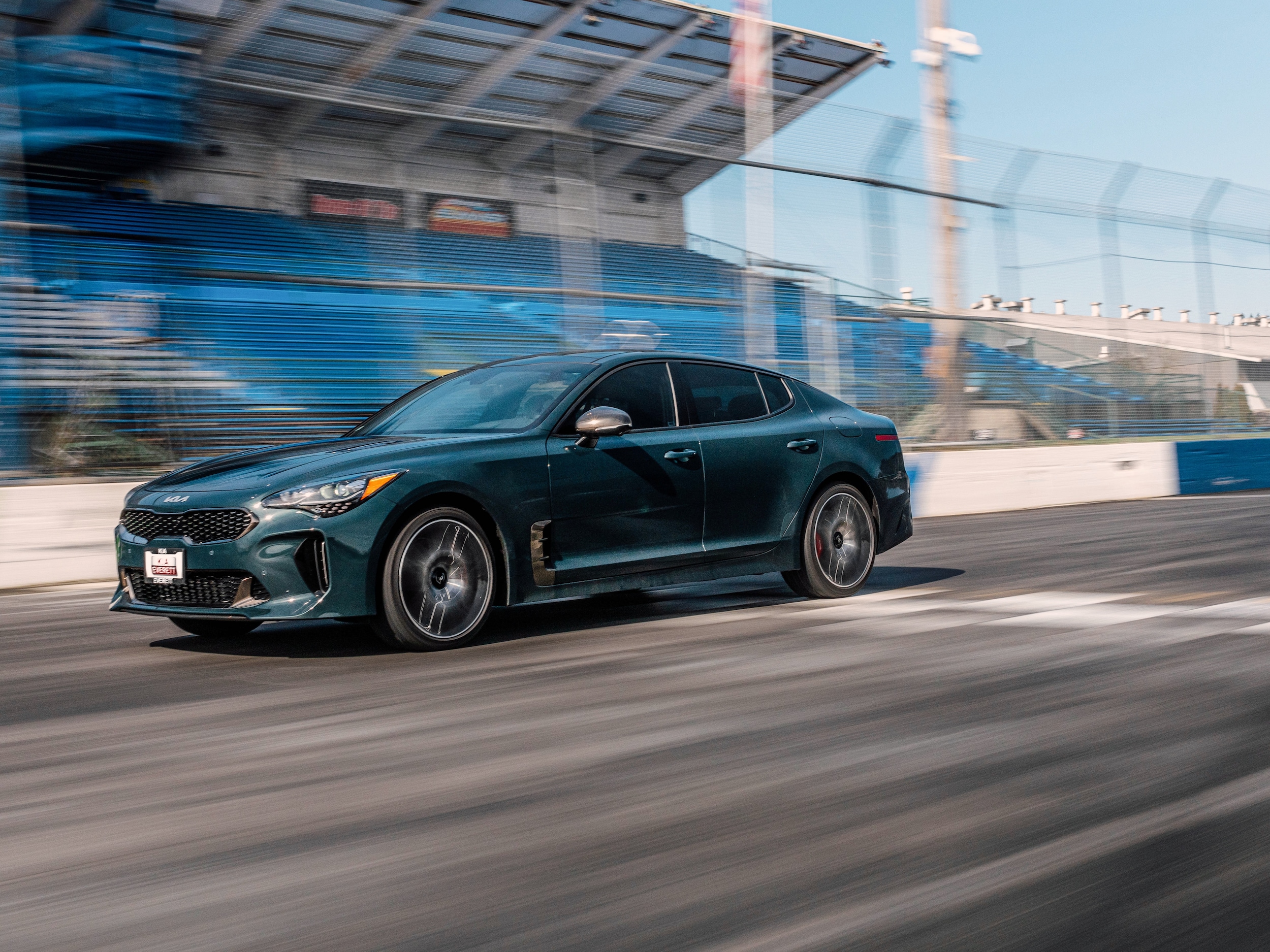 This car is perfect for the enthusiast driver that want's a comfortable commuter but the power of many sportscars. Many of the added features to help ones driving like the HUD, Shift by Wire system, and the UVO link system. As a commuter you will get really unique benefits out of the UVO link like locating your vehicle's parked location, getting a birds eye view of your vehicle through the surround view monitor, getting additional walking directions for locations, a linked calendar with google and iCloud, and a valet mode too!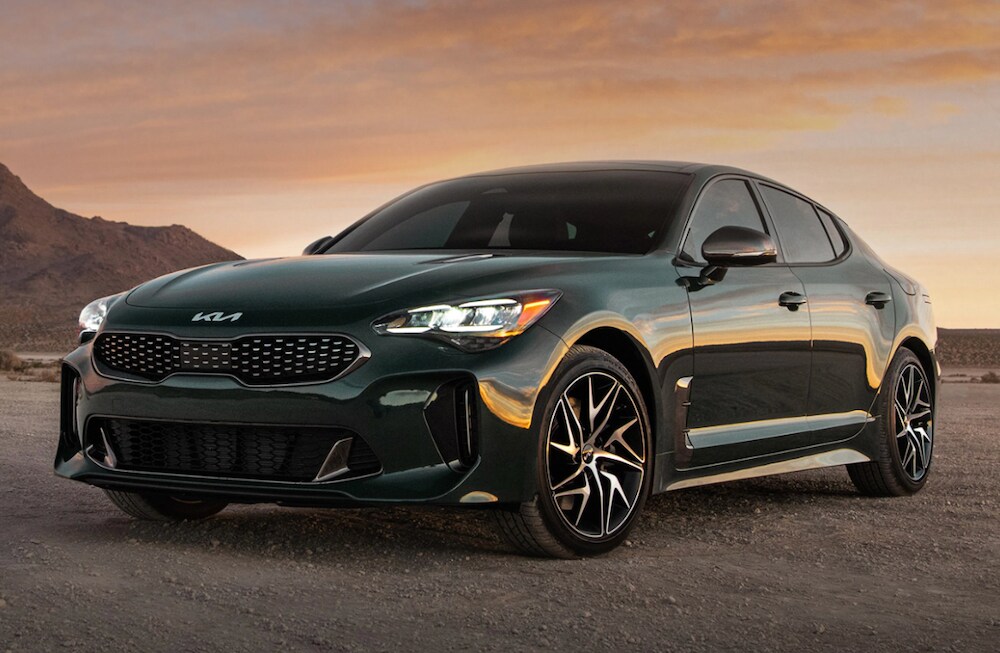 When driving on the road this vehicle has safety in mind for the commuter, and control for the enthusiast to own their experience. When in traffic the SCC w/S&G (Smart Cruise Control with Stop and Go) is designed to alleviate the troubles of measuring your following distance with the power of the 2022 Stinger. This has been a huge boon as it provides comfort to being in traffic, and gives you rest while you prepare to hit open road. The FCA-JCT (Forward Collision Avoidance Assist with Junction Turning) adds an extra layer of safety if you ever catch yourself not aware of a potential hazard. It will make an audible alert and even apply the brakes when it detects a serious hazard, giving you more comfort to enjoy the ride. The SVM gives an ease and comfort for parking to help assist, combining the 360 vision form the surround view to give you full control parking and your day to day operations. The Stinger has creature comfort conveniences like the BCW (Blindspot Collision Warning), BVM (Blind view monitor), LKA (Lane Keep Assist), RCCA (Rear Cross Collision Avoidance) that most modern vehicles are implementing into their design.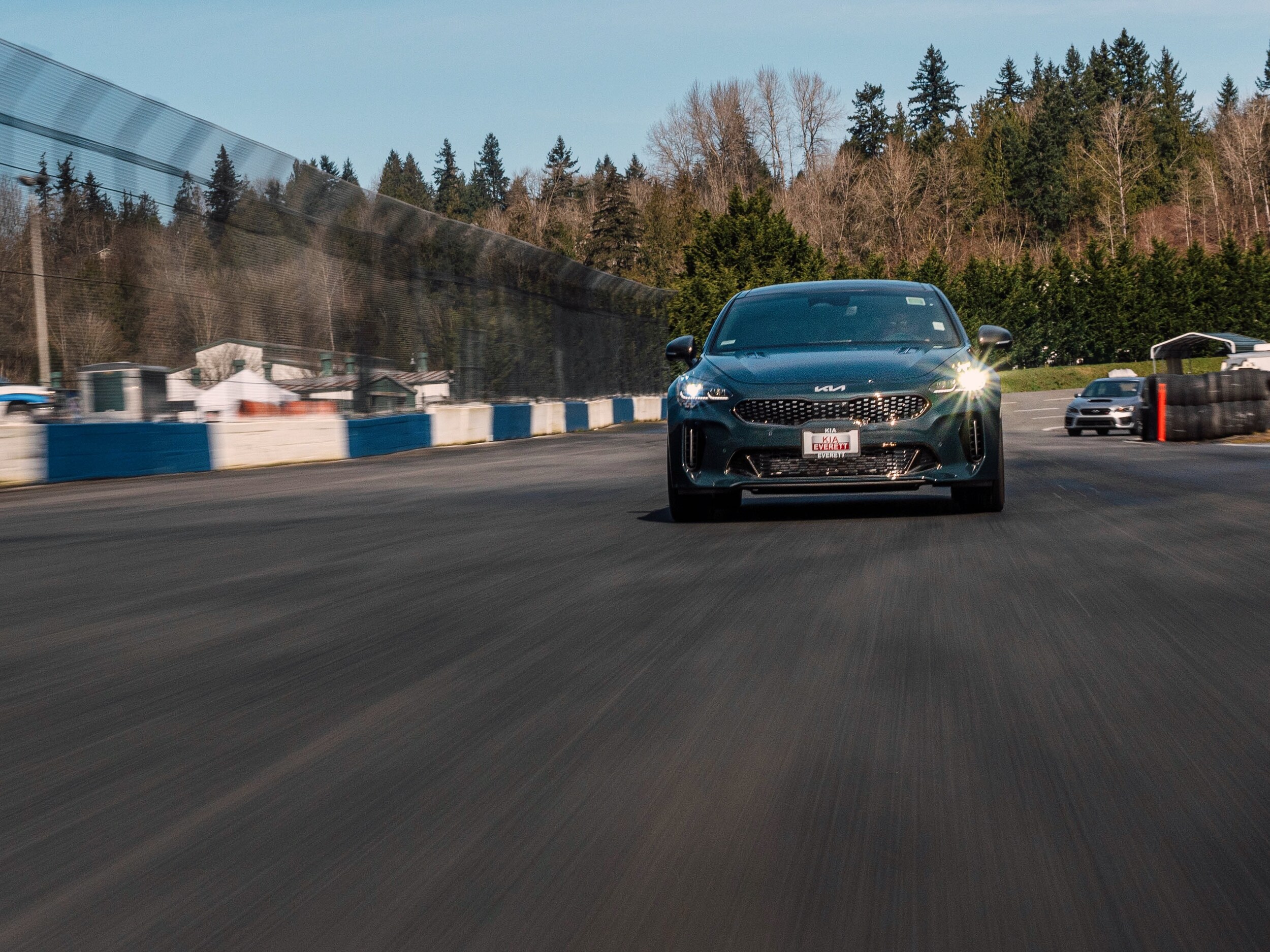 The debate of the Stinger being a commuter or a racecar is still being had to this day. We would love to get your input, and welcome you to test drive and see for yourself the power of Kia engineering. If you're looking for a good commuter racecar, I see no other perfect choice than the sleek design of the GT-line Kia Stinger. If you would like to experience the unadulterated fun that is driving a 2022 Kia Stinger, please call ahead at our dealership at 888-806-3138 and we would love to show you what makes the 2022 Kia Stinger a part of the "Movement that Inspires".